EVENTS AT A GLANCE
MSCO/MsHec3
— EVENTS —

Health Clinics Coming to Prescott
Mountain Spirit Healing and Educational Center (MsHec3) is planning on offering a minimum of 3 Health Clinics in this year. We are hoping to offer these clinics in local places of worship as well as event centers and the Veterans Hospital. Please keep watch for dates and times to follow. If you would like us to visit your place of education or worship, please call Dana at (928) 420-2109 to schedule.
February 14th – Live Radio Show. Rebecca Cutehands will be discussing, How the Indigenous communicate with Spirit. She will share some personal experiences and offer guidance for those who may be searching for a way to connect to those in Spirit. Friday, February 14th from 12pm to 1pm. Go to www.Blogtalkradio.com and search Until death do us part or access it at www.uddupart.com. Co-hosted by Liz Johnson and Summer Bacon, www.untildeathdouspartllc.com gives everyone from all walks of life an opportunity to share their stories and experiences of out of body, near death, past life memories,last moments with loved ones and more.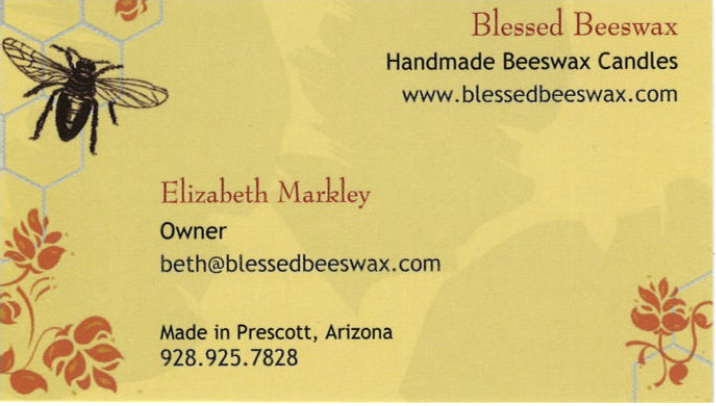 ---
Conscious Choices Challenge
During the light of the beautiful full Wolf Moon this year, a new mantra came to me. I repeated this mantra to EVERY person that I thought about during the next few
weeks. I said this mantra to their face with passion and meaning, in my mind's eye. A couple of times I was unable to do t his for the person that appeared in my mind. So, I did more forgiveness work, for me, for them and for the situation. Then I was able to Honestly wish the mantra for them, to their face. I find it very gratifying when taking those moments from Spirit and utilizing them to bring balance to myself and the new world.
WOLF MOON MANTRA (to use anytime)
I wish for you what I wish for me.
Highest Good, Dignity Grace.
I wish for you what I wish for me.
Highest Good, Dignity Grace.
Harm to None, Harm to None.
Highest Good, Dignity Grace.
I wish for you what I wish for me.
Highest Good, Dignity Grace.
Harm to None.
Yes, the words are simple, their meaning profound. Do I mean it? Yes, I'm not perfect, I bring myself back. Was it easy to get here? Not for me, could be for you. Can anyone believe that? It's a choice, so yes. Is it easier to hate? Much easier. I've heard it said that we all get a choice. A choice for what our "New World" will hold in it. What will yours hold? What will you choose? I choose for you what I choose for me. Highest Good, Dignity Grace. Harm to None.
Blessings in Love, Light and Laughter,
Dana
Eden Energy Medicine and Cayce's Insights. James Knochel gathered his books and asked, "If I would have received a reading from Edgar Cayce, what would he have me do?" The answer was clear but took many years to figure out how to fully implement it in the modern world. Carbon-Steel technology to harmonize the body's energy systems are custom-manufactured in Prescott Valley. Free 20-minute interview (602) 842-2688 or knochj@gmail.com.
Indigenous Teacher, Healer, Spiritual Guide. Rev. Rebecca Cutehands offers a variety of ceremonies, teachings and healing. Sacred offerings, weddings, last rites, house clearing/blessings, and more. Whether individual sessions or groups she holds sacred space for all to heal, learn and grow. Call (928) 499-4128 for more info.
Metaphysical Teachings & Intuitive Work. Dana Cummins is available for ceremonies, meditations, rituals and techniques, crystal grid therapy, metaphysical classes, present and past life intuitive healing sessions. Dana brings over 25 years' experience in various modalities, spiritual counseling and ceremony. For info please call (928) 420-2109.
Psychic Readings. Lee Ann Romine has been an active psychic, counselor and medium for the past 25 yrs. She offers in person or over the phone sessions. Lee Ann believes by taking responsibility for One's journey, it gives you the power to change and manifest everything one could imagine. She also creates jewelry and hand knit items. Contact Lee Ann at (304) 482-1222 or LeeAnn@midOhioValley.com.
Telepathic Healer and Intuitive reader, Oleta Clay, is available to help you unlock your full potential and heal what your soul already knows. She has been doing Telepathic Healings for Lightbearers nationally and internationally since 2011, after being trained for this in a Mystery School in Canada. Call/text 434-568-0440 for an appointment.
— RETREAT CENTERS —

Spiritual Journey/Writers Retreat. Williamson Valley, room with private entrance & bath in the country. This quiet space offers a comfortable place to support you on your journey. Whether you're in town for a visit, a getaway, or would like a spiritual adventure, this place will hold space for your needs. Plan your own agenda or allow us to inspire you with trips into nature, visits with your soul and personal healing. Two night minimum, daily, weekly and monthly rates starting at $75 night. Massage, energy work, indigenous and metaphysical teachings and practices, ceremonies, tours and meals are extra. Contact Dana at (928) 420-2109 or consciouschoicesaz@gmail.com. Let your journey begin. 
Stay in the Know!
Be sure to add your name to our email list on our website so we can let you know where we land after our move! OR you can find us on Facebook where you can send us a PM.


Facebook.com/MountainSpiritHealingandEducationalCenter
---
MsHec3 PROJECT MISSION
"Dedicated to co-creating and preserving healthy relationships with ourselves,
each other and our planet through healing and educational services." 
---
WHAT DOES MsHec3 MEAN? 

MsHec3 is not only an acronym but is inspired by the Goddess Hecate who is the Goddess of crossroads. People who come to a crossroads in life often seek us out. Funny how things all come together. With the opening of this 501c3 charitable organization we are working to secure grants that will take our healing work to the next level and beyond. We are also accepting tax deductible donations from all those who wish to invest in a healthier community and world. We have dozens of modalities, spiritual teachings, ceremonies, classes and workshops available for those looking to
become more at peace with themselves and their world.
For Events, Information, FB, Donations (PayPal, Amazon Smile)
Please check out MsHec3's Website: MsHec3.com
Get Started Now! 
We Are Here for EVERYONE 
If you or anyone you know is in need of guidance—be it spiritual, emotional, or physical—and money is an obstacle, please go to our website to find information on applying for our services using our sliding scale. http://mshec3.com/scholorships/
Much gratitude goes out for all the love and support we receive throughout the year for our many fundraisers. Your donations help to serve the many in our community that are ready to heal and educate themselves on how to be happier and healthier members of our society. Thank you so much,
MsHec3 Board of Directors
Our Continued Thanks
The MsHec3 Rummage Sale and MSCO Open House were great events.Whether you donated goods or came to purchase them, we were successful in raising funds to help those in our community learn new ways to work through trauma and live a more joyous life. Our Rummage Sales alone generated over $600 which is enough to assist a handful of people with healing sessions and classes. Please remember to utilize these funds through our non-profit and remind your friends and family that these services are available to all of those who qualify. The application process is easy and it is a sacred step to receiving support for a healthier life. This is part of our Continued Thanks, so we hope you take these opportunities to invest in yourself and KNOW that you are worth it.
MsHec3
PO. Box 11553
Prescott, AZ 86304
(928) 421-3399~MsHec3
MsHec3.com
MsHec3@gmail.com
FB MsHec3